Make Your Home Look Like A Million Dollars – Without Breaking Your Bank! Discover The Jealously Guarded Secrets Of Australian's Leading Home Staging Expert And Sell Your Home FAST, At The Price You Want! Even In A Downtrodden Economy…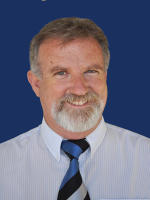 Hi Charyn,
Just had to tell you! The owners of the recent house you worked on for me, "trusted" your advice and implemented the minor upgrades you suggested, including painting and polishing the floor boards which came up a treat. Instead of displaying the home empty they had your stylist furnish the whole house and it looked stunning. The same day of the first open inspection 21 other new homes went on the market but this house…SOLD to the one of the first buyers who saw it staged and for FULL PRICE! 

This is now the third house you have worked on that has sold on the first open. My vendors are extremely happy. Thanks, I can't stop smiling!
– Jim Connery, Principal Brock Harcourts Winecoast
Hi,
If you feel angry, frustrated and worried about losing thousands of dollars trying to sell your home in a downtrodden economy, then this is the most important letter you will ever read. Here's why…
My name is Charyn Youngson and for the past 6 years I have helped home owners like you sell their homes in record time AND make Thousands in hidden profits. But before I tell you more about my qualifications and why you should listen to me I need you to understand why you are missing out on serious profits while battling to sell your home against the thousands of others on the market…
You've probably heard them all; the cries of anguish from frustrated home owners failing to sell their homes due to the current state of our economy. Chances are that you feel the pain right here and now; your home has been on the open market for months, nobody made an offer – let alone made a move to buy the property.
To make matters worse you might have had to drop your asking price to accommodate the buyers' needs just to stay in the game, adding additional stress to your already dire financial situation. We know how you feel because we see similar scenarios Australia wide on a weekly basis. Home owners looking to sell their properties across the country are hurting.