We would love to show you some examples of the fantastic results our clients have experienced by using our services at Houses To Impress.
Beach Side Beauty!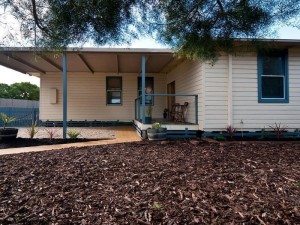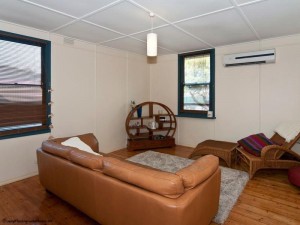 This 4 bedroom transportable home was located just minutes from the beach at Port Willunga, one of the most beautiful beaches in Adelaide SA. Our clients Siobahn & Ben had owned this home for 2 years as a rental property. Unfortunately the tenants had neglected the property so it was looking run down and tired. Before we assessed their property Siobahn and Ben had 4 Agents appraise it, all valuing it at $240,000.When we viewed their rental property we could see so much potential and by studying the market we knew we could help Siobahn and Ben achieve a much higher price then what it was appraised at. After Siobahn and Ben received our Sold For Top Dollar Transformation Report they pulled on their gloves and on the weekends worked like mad to implemPort Willungaent everything we recommended. Paint, landscaping, a bathroom makeover and some beautiful furniture and accessories all helped this property shine and sell for top dollar!!
The renovation took them 4 weeks to complete on weekends (bad weather delayed the landscaping work). They invested $8000.00 on the renovation. Even though it was a very slow real estate market at the time, their beach side beauty then sold for $270,000!!
That is an Increase in value of $30,000 and a PROFIT of $22,000.
We loved working with Siobahn and Ben because they trusted our expertise, took on board ALL of advice and implemented all the recommendations, which resulted in them receiving a premium price for their property.
How would you like to swap $8000 for $30,000 dollars in just 4 weeks???
Get in touch on 08 8395 11 44 too see how we can transform your property!
See some of their before and after shots below:
Inner City Apartment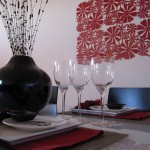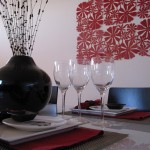 This 2 bedroom inner city apartment was a typical bachelor pad and the owner was happy to give us full decorating control when he handed us the project. On our instructions he packed up all his belongings and moved them into storage ready for his move. All that remained was his microwave and fridge! In one day we transformed his drab and ordinary space into a contemporary, stylish urban apartment with wow factor. We decorated the property with furniture and soft furnishings and also upgraded the window treatments to give it a more modern and spacious feel.
Cost of window treatments and furniture hire – $4000
No less than 6 real estate agents appraised the property at $460,000 before the auction campaign started. The professional photos on the internet created a real buzz before the first open inspection and no less than 20 groups of people came through. 20 minutes after the first open, there was an offer of $500,000 which the owner happily accepted.
$4000 into $40,000 – that's a Return on Investment of 1000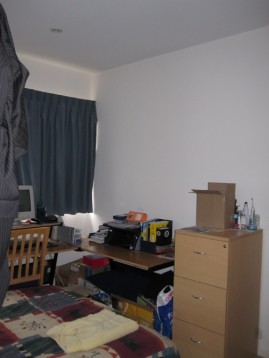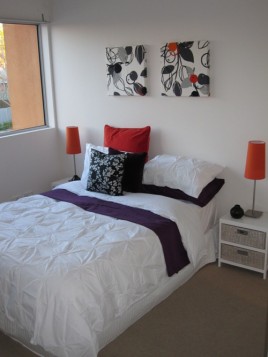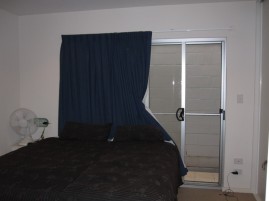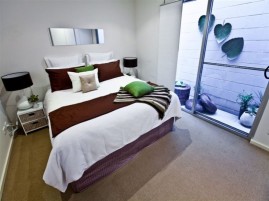 Beautiful Family Home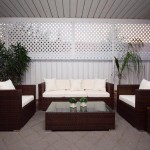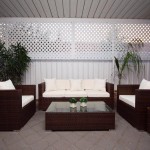 This 5 bedroom, 2 bathroom property was located in the best street of the suburb only 7kms from the city however with the down turn in the market there hadn't been any comparable sales in recent times.
The real estate agency appraised the house at $615,000. The client who was extremely busy running her own business engaged us
to project manage the makeover and home staging of the property from start to finish. We assessed the property and recommended some minor repairs to be carried out and a general garden tidy up prior to the home being furnished and styled.
We coordinated the necessary tradespeople and arranged hire of furniture and soft furnishings, and hire of pots and plants over a 5 day period as detailed below:-
Create that 'show home' look and have buyers falling over each other to buy your home.
Sell your home in a much faster time than the competition, avoiding weeks of stressful open inspections and the hassle of getting ready for them!
Sell your home for thousands of dollars more than the appraised "as is" value.
Have tenants who pay you more rent because they see the value.
Release thousands of dollars in equity for your future needs.
Cost of makeover and home staging $5000
The agent run a 3 week auction campaign and the house sold at auction for $690,000.
An increase in value of $70,000 for a $5000 investment.

The selling of my home coincided with a very stressful time in my life when I was working 100 hours a week. It was such a relief to be able to hand the house keys over to the team at Houses to Impress and be confident that they would get the job done in a timely manner. The lead up to the auction campaign was completely stress free and I didn't have to worry about anything. My house looked totally awesome after the home staging and to sell the house on the day of the auction at a time when about 60% of homes were failing to sell at auction is a testament to the benefits of staging your home to sell. The agent had 75 groups of people through during the 3 week campaign and the auction attracted a large amount of people with a number of registered bidders. Thanks to Charyn and Kate from Houses to Impress, I achieved absolute Top Dollar for my property.
let us help you add more value to your property and sell it sooner(08) 8395 11 44
Maisonette beauty
Michelle our client lived in a Maisonette in the Northern suburbs of Adelaide. She was a single mum with a very busy lifestyle so hired us to project manage a renovation on her property before sale to get top dollar.
Michelle's home was appraised at $155,000 and she was told that once the reno was complete she could probably get $175,000. So we had to be careful not to over capitalize. She gave us a budget of $14,000 and we got to work.
Details of renovation:
Sanded floor boards throughout property
New window treatments
Painted throughout
Kitchen makeover
Re tiled laundry and toilet
New laundry tub
New light fittings
Paved and tidied garden out the back
Painted paving out the back and front
Re designed the front yard with a cost effective low maintenance garden
Installed new fence in the front yard
Gave the house a detailed clean
Finished off the property with some soft furnishings, new quilt covers and decorative items
The renovation took 3 weeks to complete and cost $13,000. Michelle's house sold off of the first open inspection for $188,000!!
Contact us for how we can sell your house sooner and for a record price 08 8395 11 44

See some of the before and after shots of Michelle's Maisonette